Gig Thursday 23rd May

Servant Jazz Quarters, Dalston
I've got a gig with the band coming up next Thursday - can't wait!
And my ridiculously talented multi-instrumentalist bassist Tommy Antonio is playing a set of his own stuff.
Debut cd available from amazon now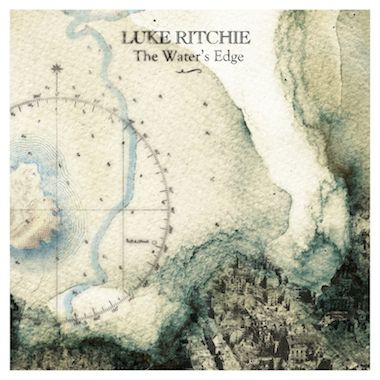 My debut CD, The Water's Edge, is now available from Amazon, HMV, Play.com and probably some others too.
You can also order it from your local record shop, if you still have one, by letting them know it is available via Proper Music Distribution, catalogue number AF002CD.
Of course it will also be on sale on any of my live dates we so come and see me after a show to get a copy.
An exclusive download version of the album, with a bonus track, is now on iTunes and the standard version is also available on a series of other Digital Retailers linked at the Store Page.
The Water's Edge was produced by Paul Savage (who's worked with such illustrious acts as Arab Strap, Mogwai, Franz Ferdinand and The Phantom Band) at Chem 19 Studios in Glasgow.
Five of the tracks feature arrangements by composer Nico Muhly, who has arranged for Sam Amidon, Björk, Grizzly Bear amongst many others.
What the papers say
The reviews for The Water's Edge are in...
'An acoustic album that veers from stark ballards via rollicking folk-rock to sunny, string-soaked pop... Although The Water's Edge was made entirely on acoustic instruments, its sound is more in the folk-rock vein of Richard Thompson and John Martyn.' - Sunday Times Culture
'a less oak-aged John Martyn or a more fragile Paul Brady, here's a debut from an acoustic singer-songwriter unafraid of making a full-metal racket.' - Acoustic
'A quality record... Fans of John Martyn or Clifford T Ward will enjoy Ritchie's voice as it is charming and really compliments his music well.' - Maverick
To have a look at many more reviews from some of the online zines and blogs click here
The Music Boxes
If you want to get involved in the Music Box Project, then SHARE this video on Facebook.
You can open the video through this link here, and then press the Share button.
Live video from 1take.tv
My thanks to the talented team at 1Take.TV who shot and recorded this performance in London last autumn. Jump to their web site for more videos.
Q the music online exclusive video
You may remember a little while ago I was invited to record a session for The Old Vinyl Factory. Q magazine's site, Q The Music, are featuring an exclusive video from that session, my cover of Bonnie Raitt's Too Long At The Fair. Hurry over there now and you can see it.
A Music Box from a special guest traveller
OK so this is an extremely weird one...
I got sent this a few weeks ago, but have been all over the shop, so haven't had time to post it.
This is a lovely photo of Music Box No. 71 in front of the Sydney Opera House, but have a look who sent it in, and took the photo...
DATE: 17th August 2012
Box no: 71
Location: Sydney, Australia
Left by: ENGELBERT HUMPERDINCK!! I doubt anyone will believe me, but he has the music box, and took the photo.
On it's way to: I have absolutely no idea...
The Music Boxes have been going strong, and you can track their progress either here or on Facebook.
To celebrate the launch of the album, I decided to work on something a little home-made.
My own modern-day music box. Something that only plays the album, and that you can pass from friend to friend.
The first box started its journey from London on Mon 31st October, and you can find out more here...
free track on joining mailing list